Point to Point and Multi Point Wireless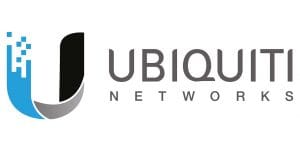 Bringing Farm Building to Building Wi-Fi Across Highway 530
Point to point wireless Ethernet bridge, also known as fixed wireless backhaul, Point to Point wireless, or point to point microwave, is an ideal complement or replacement to leased lines and fiber. Whether the requirement is to link individual buildings, communicate between buildings, or link networks across large distances, organizations are increasingly turning to point to point wireless backhaul networks, both licensed microwave links and unlicensed wireless bridges, as the preferred solution.
In Wi-Fi networking, a point-to-point wireless bridge lets users wirelessly connect two or more locations together. This bridge enables users to share an Internet connection between two or more locations and to share files and other types of data across the network.
The bridging mode in Wi-Fi networking enables communication between two or more wireless access points (APs), with the intention of connecting multiple local area networks (LANs).
Point to point wireless backhaul provides several advantages:
Point-to-point wireless backhaul
Increase Bandwidth – Up to Gigabit data/voice links (gigabit wireless)
Extend Fiber & T1 Installations
Lower cost of installation
No recurring connection fees
Reduce leased line dependency
Quick installation—days instead of weeks or months
ROI – Cost can usually be recouped in months
Performance unaffected by environmental factors
Advanced Security – DOD and HIPPA compliant
99.999% Reliability
Point-to-point wireless backhaul
Because there are no recurring lease fees to a phone company or service provider, outdoor wireless bridge networks in a point to point wireless backhaul configuration saves you money month after month. That, along with the modest cost of the outdoor wireless bridge equipment, is one reason that point to point wireless backhaul costs can be rapidly recouped. Once the wireless bridge equipment is installed, you own it and there are no other costs other than minimal routine maintenance.
Point to point microwave radios provide high quality network connectivity. Point to point wireless bridges can be both simple and inexpensive unlicensed wireless Ethernet bridges or true carrier grade (fiber replacement) licensed microwave links.
Several Wi-Fi bridging mode solutions are available with varying functionality levels. Some wireless bridges support just a single point-to-point connection to another AP, whereas some others have the ability to support point-to-multipoint connections to various other APs.
Typical applications include the following:
Connecting two or more locations or buildings together
Devices that need high-speed performance from 100 mbps to 10 Gbps, full duplex
Connections that offer 99.99% availability
Functioning in line-of-sight scenarios
Temporary installations or rapid lead times
Quicker and cost-effective fiber replacement or leased line
Parking garage video surveillance
Circumnavigating geographical barriers
Some key features of point-to-point wireless bridge are:
Highly dependable
High potential with lightning speed
Simple and easy installation
Effortless network management
Hassle-free monitoring
Flexible and versatile