JPC Computers offers custom-built and refurbished, gaming computers. Servicing Lake Stevens Wa. Arlington Wa, Everett Wa, Smokey Point Wa, Stanwood, Wa.
Our suppliers offer a rotating stock of brand name laptops and desktops at great prices. In addition to the manufacturer's warranty, we'll back anything purchased from us.
Contact us with your needs and we'll let you know the daily deals we have available. We are not pressure sales people, in fact we're not even sales people. We're just computer tec's who know can find a good deal in your price range.
Need a few computers for your office? We can full fill bulk orders in most cases. Whatever your needs, let us know and we'll work for you to get what you need quickly and at a reasonable cost.
Custom Built Computers
Custom computers don't have to cost $3000 (though we've built them). We can consult and build exactly what you're looking for, to your specs. You don't have to settle for what the stores happen to have in stock.
We offer higher quality parts at a similar price. Once we start ordering parts, our turnaround time is about 3 Days to 1 week.
Custom computer aren't just for gaming. We've built mid-range workstations for day to day use. We're built rendering monsters for professional production machines. And of course we've built our fair share of gaming machines that can give you the edge and excitement you're looking for.
All of this at a reasonable price that often ends up lower than retail. Plus, we give you a free 1 year warranty on anything we build new.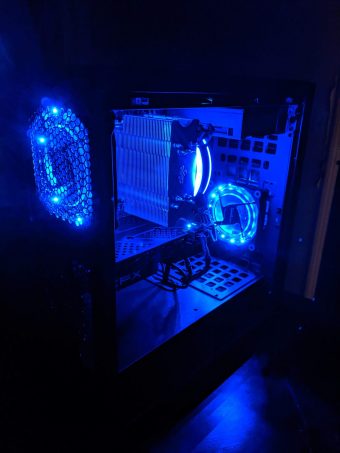 Peripherals & Parts
Don't need an entire computer? If you're simply looking for monitors, keyboards, printers, cables, etc., we can help.
Even if you're not sure exactly what part goes to what port, contact us with your situation and your needs. We'll spend some time trying to find what will work for you and then find the best price with our suppliers to fulfill your order.
Check Out Our
What Are You Looking For? We Can Find It!
Laptop Desktop Either
New Used Either
Brand Preference? (Dell, Lenovo, etc.) Submit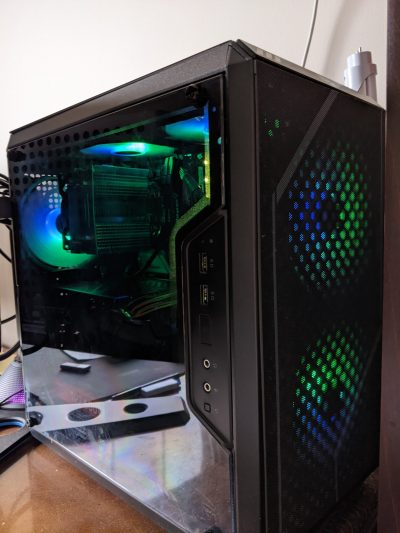 __________________
Our Inventory

Refurbished or Custom
New computers are great, but there are times when a rebuilt machine would do the job for a fraction of the price. There are also times the computers on the market just don't full fill your task.
We'll work with you to build the ideal computer for your needs. Gaming, graphic publishing, video editing, programming – we have the answer and the prices to make sure you don't have to suffer through a big box store selling you something you don't need.
Refurbished and custom builds are certified by our expert technicians. We keep our support local and provide our own warranty on any machine we build. Service is never days away. Repairs can often be completed and back into your hands within a couple days, even on weekends. We're always just a phone call or an email away.

No Bloatware
Tired of bloatware? Nagging free trials? Useless utilities that have mysterious purposes? We are too. We skip all those annoyances when we build a machine. If you have proprietary software you need installed, we'll can take care of that.
There's always a learning curve with a new device, but we can help smooth it out by transferring your old files to your new computer. We'll also configure it to be as seamless an experience as possible.